Step 1 - Login
When you log in at app.floraphoto.io, you will see your personal overview page. Here you can see which orders are being processed and/or completed and ready for download.
We save your orders for 30 days. Handy if you accidentally lose something!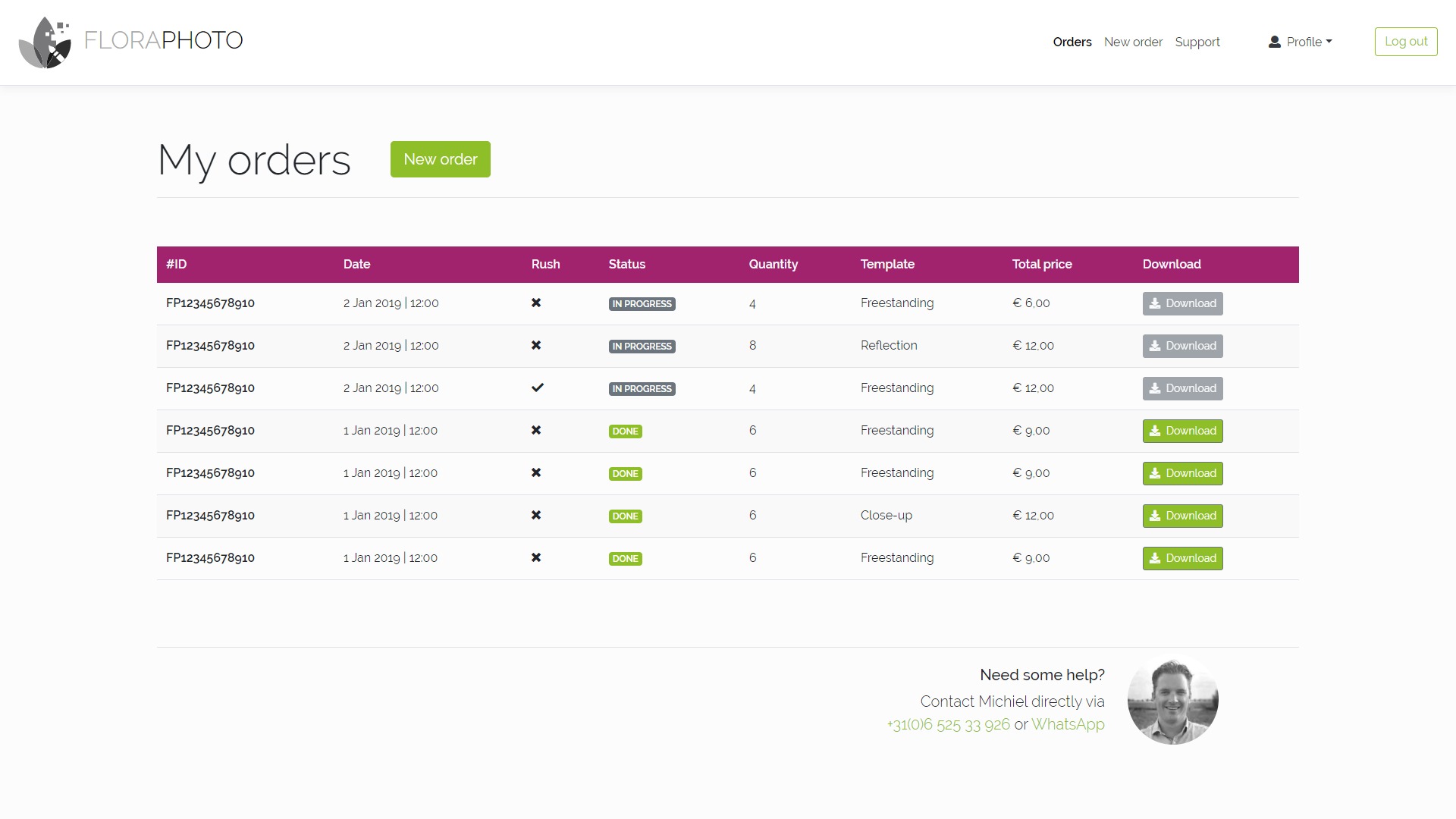 Step 2 - Choose your template
When you click on 'New order' in the overview page, you can choose how you want the photos to be edited. Click on the 'i' to view the specifications of a template.
Do the standard templates not meet your wishes? Please contact us, so that we can make a customized template in consultation with you. There are NO costs involved and the possibilities are endless!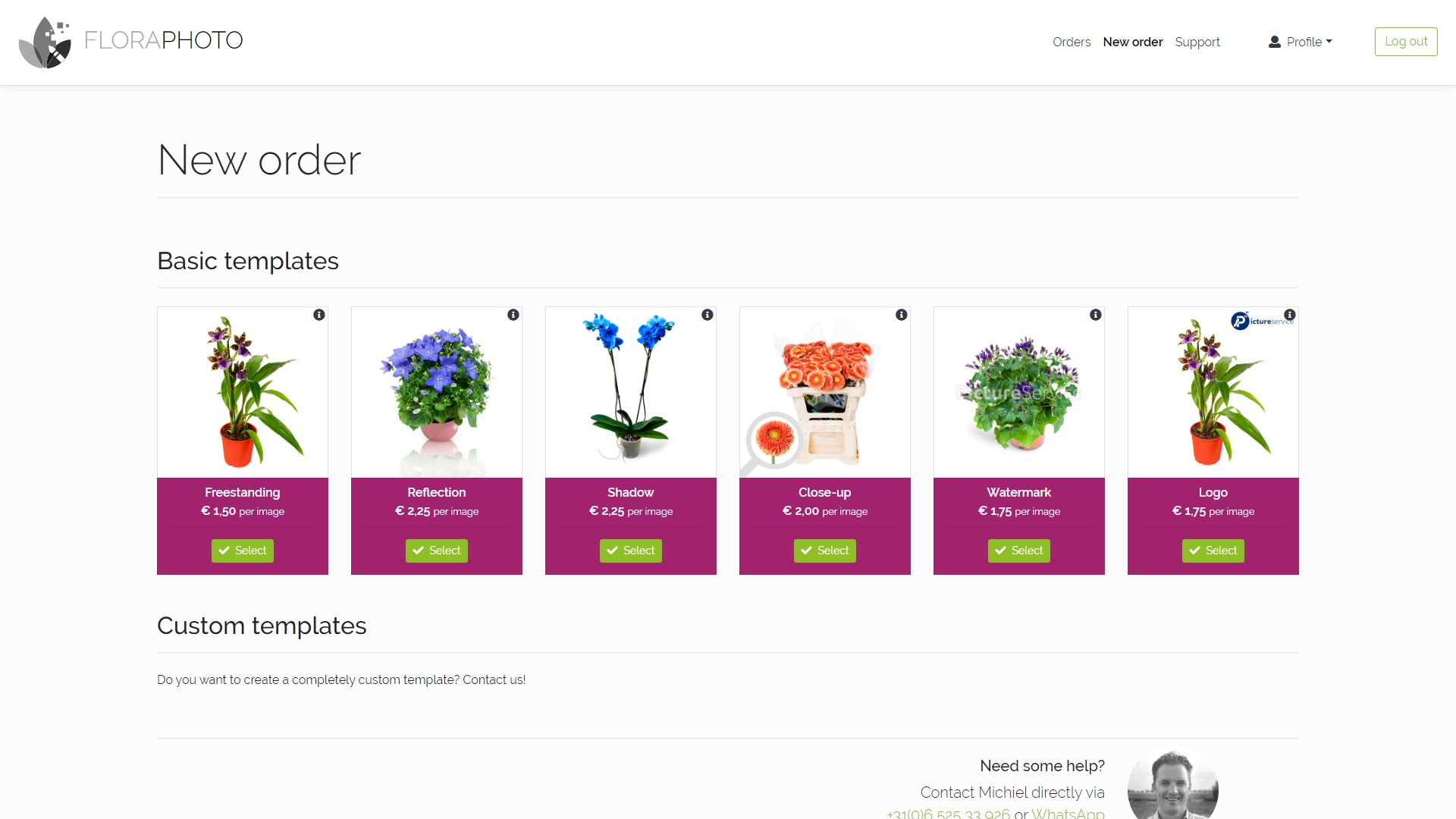 Step 3 - Upload your photo(s)
Select or drag your files in the upload screen. On the right side you can see how many files you have uploaded and what it will cost.
The photos will be ready within 24 hours, but if you are really in a hurry you can check the 'Rush' checkbox. In this case, the files will be ready within 4 hours. Note: this is a bit more expensive.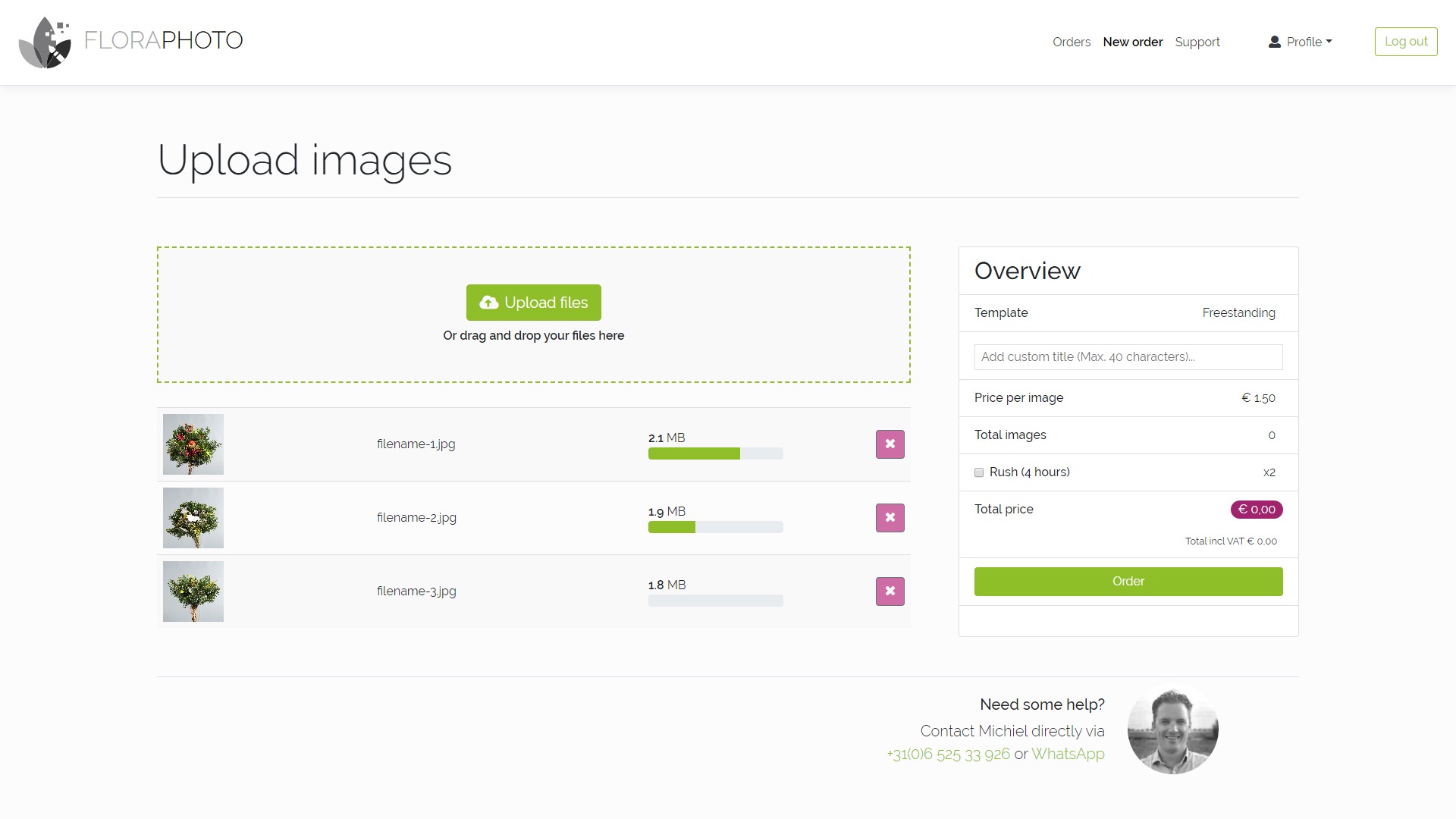 Step 4 - Download your order
Once your order has been completed, you will receive an email with a download link to the edited images.
On your overview page you will see that the 'Download' link is now green, which means that you can download the files.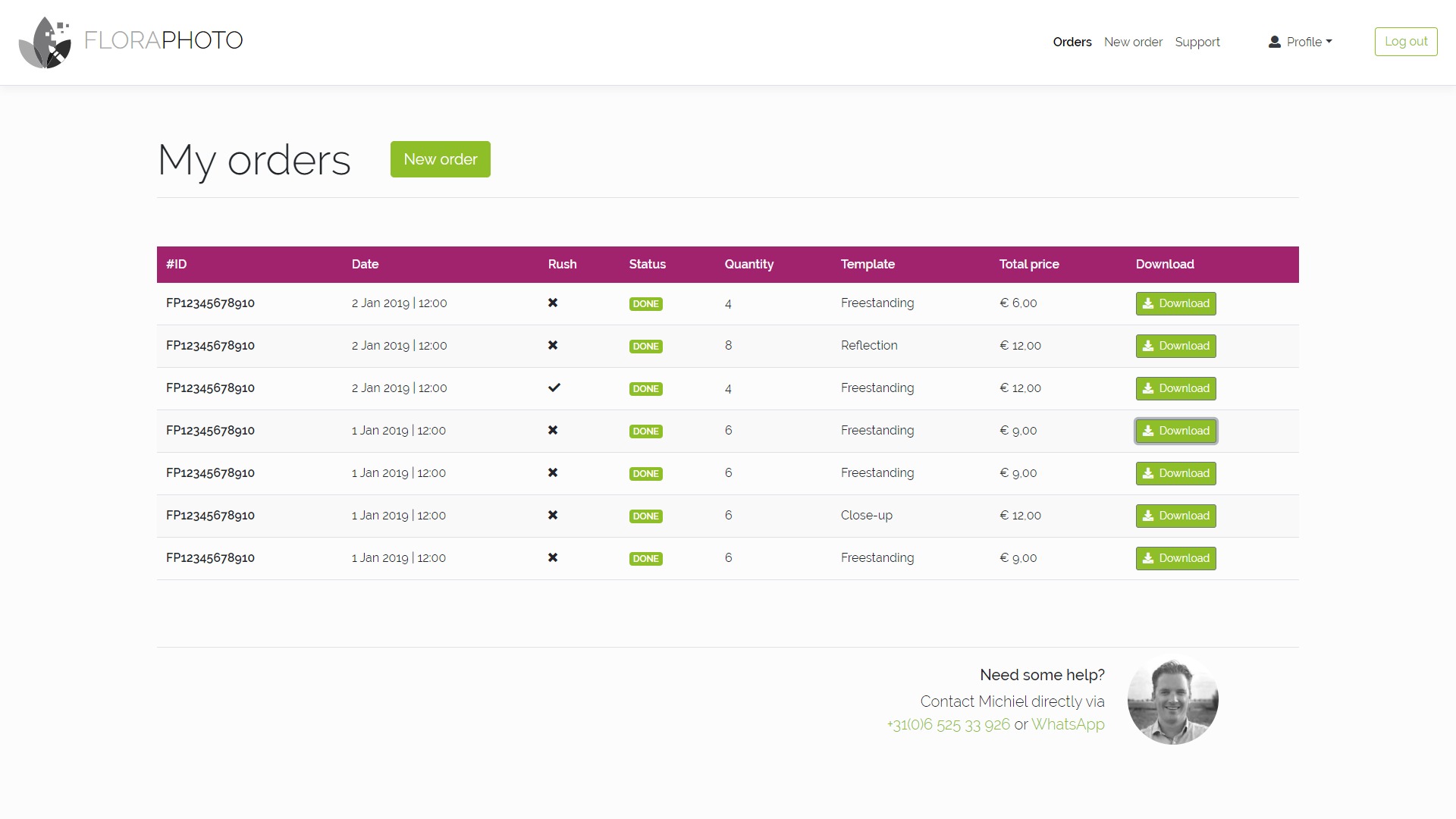 Step 5 - Pay on invoice afterwards
Every 28th of the month you will receive an invoice with a payment term of 14 days.
All your invoices are saved and can be viewed on your profile page.
Chat with us via WhatsAPP!